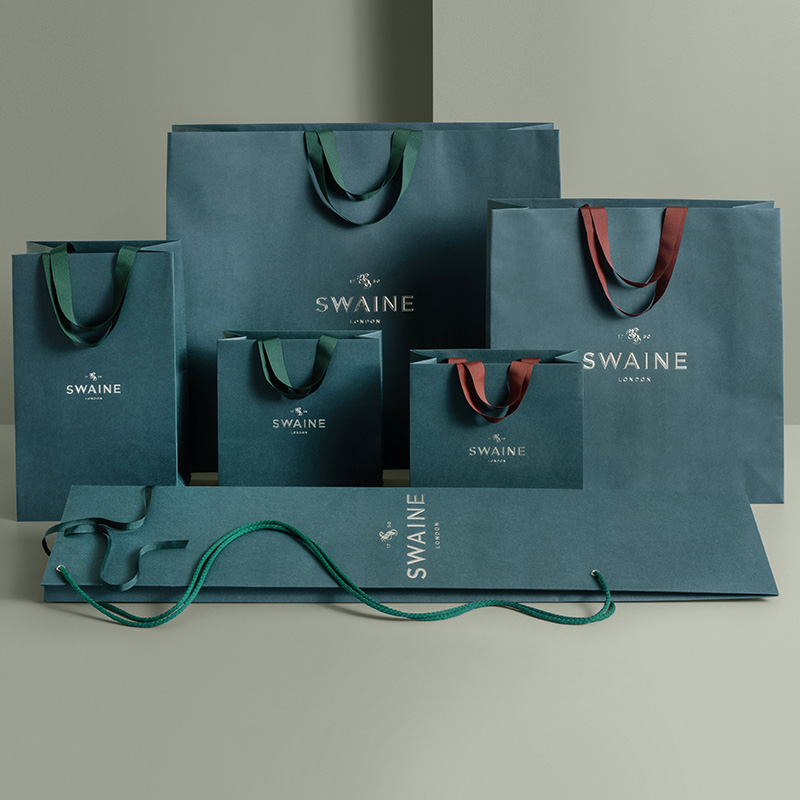 The paper shopping bag is one of the important packaging elements identifying the brand. It is no coincidence that each brand seeks specific colours: Tiffany green, Louboutin natural paper, Hermès orange, Chanel black, Valentino red.
All the papers we use are FSC-certified and for some customers we create, together with our partner paper mills, 100%recycle products. Through research and development, we have created papers with wood residues, or papers with production waste of various kinds; leather, uppers…….   There are no limits and BC BONCAR is always attentive to customer requirements.
Every customer is looking for something special to identify them and make them unique. Customisation of the paper shopping bag is one of the special features. The choice of print, the ribbon or cord for transport, the shape. The more distinctive elements the shopper has, the more recognisable the brand is. BC BONCAR uses all commercially available printing techniques and also the combination of different sectors to make the Brand LOGO unique. Artistic hot foil embossing, opaque hot foil embossing, tone-on-tone embossing, thick transfer printing, UV embossing, UV off-set, prints with gloss/matte contrasts. The choice of handles can be: natural rope, paper with recycled polyester ribbons or paper ribbons with a textile look. All certified and sustainable items Another aspect that identifies a shopping bag is its shape. Here you can find shopper shapes with a Japanese bottom, trapezoidal or classic snap bottom or patented shoppers without gluing.
You might also be interested in